The fashion items that Jessica and Jennie are fascinated by are classic mini bags, while Sunmi and Dara actively "promote" stylish shoes.
Despite possessing a huge fashion "heiress", many Korean stars still favor some special items such as shoes or bags. It is not difficult for fans to detect the dense appearance of these accessories in the idol's daily photos.
Jennie's fashion items – Vintage Chanel bag
Famous for her stylish fashion style, Jennie owns a rich collection of handbags from new designs released on the catwalk to vintage bags that she is "hunting". Often appearing with many different Chanel bags, but Jennie still has a special love for the vintage Mini Kelly Flap bag design in black.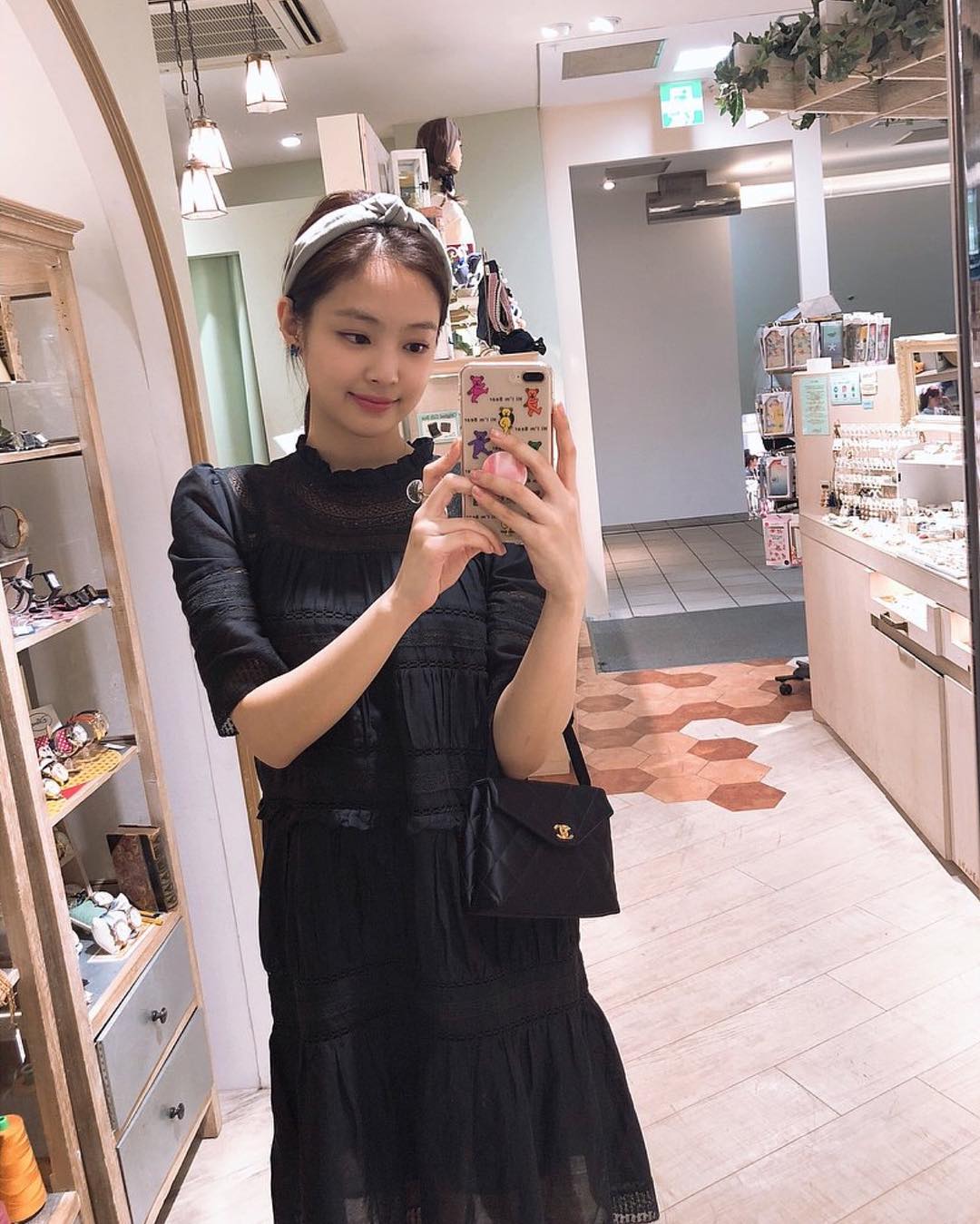 Besides denim, Jennie is also a huge fan of versatile tailored trousers. Wear these pants with a crisp white shirt, untucked, or with a lightweight knit top depending on your style and mood. With a compact and classic design, these fashion items are suitable for many different outfits, from feminine dresses to simple T-shirts and jeans. Jennie often uses this handy bag when going to the airport and walking on the street.
Hermès Kelly mini bag – Jessica Jung
Owning a huge number of handbags with more than 300 pieces from many different brands, Jessica still has a few special bags that she loves and wears many times. Prominent among them is the black Kelly line Hermès mini bag.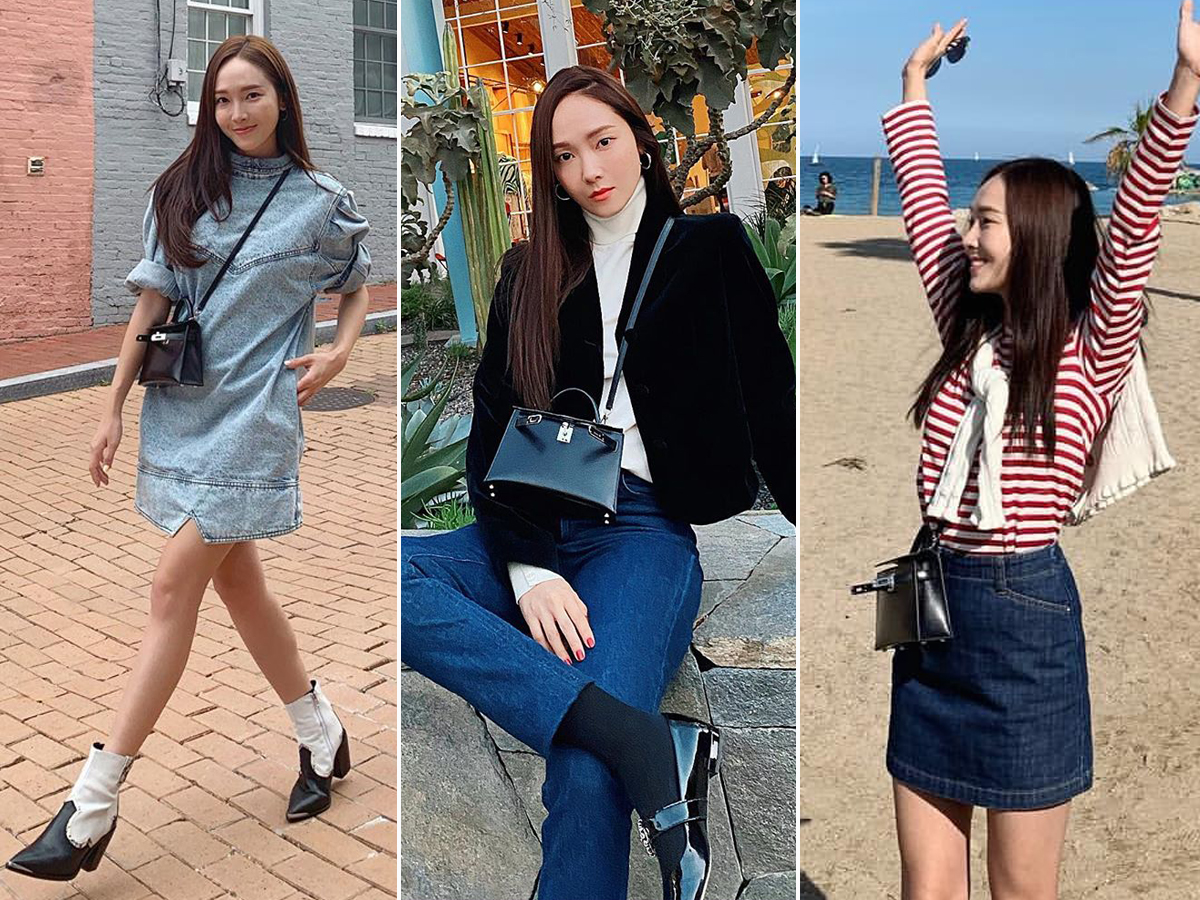 Like Jennie, Jessica loves this bag because of its compact, simple shape and suitable for many different outfits. This bag has accompanied Jessica from big fashion events to luxury vacations.
Converse Platform shoes – Sandara Park
As one of the Korean stars pursuing the girl-crush image, Sandara especially loves the high-top Converse Platform shoes. Not only giving Dara a youthful appearance, the shoes with thick soles also help her to increase her height skillfully.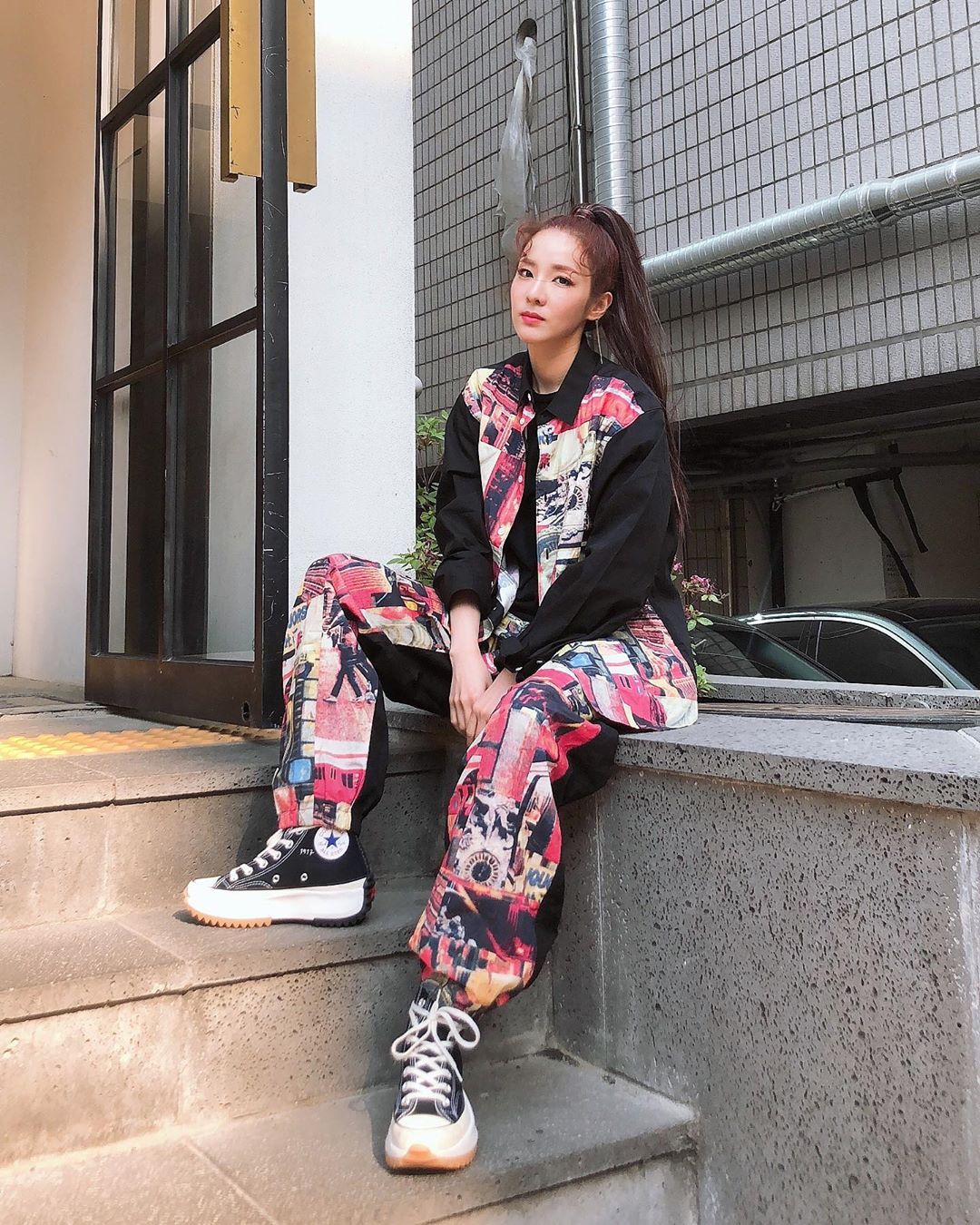 In addition to black, Sandara also owns Converse pairs of bright colors such as blue, red and yellow. She often uses these shoes as a highlight for a simple neutral color outfit. More creatively, the female singer is also interesting when wearing a different shoe color on each side.
Warrior boots – Sunmi
Contrary to the feminine, sexy image in million-view MVs like "Gashina" and "Full Moon", Sunmi is pursuing a personality style with a bit of rebelliousness. Attached to her street style are all kinds of rock black leather boots.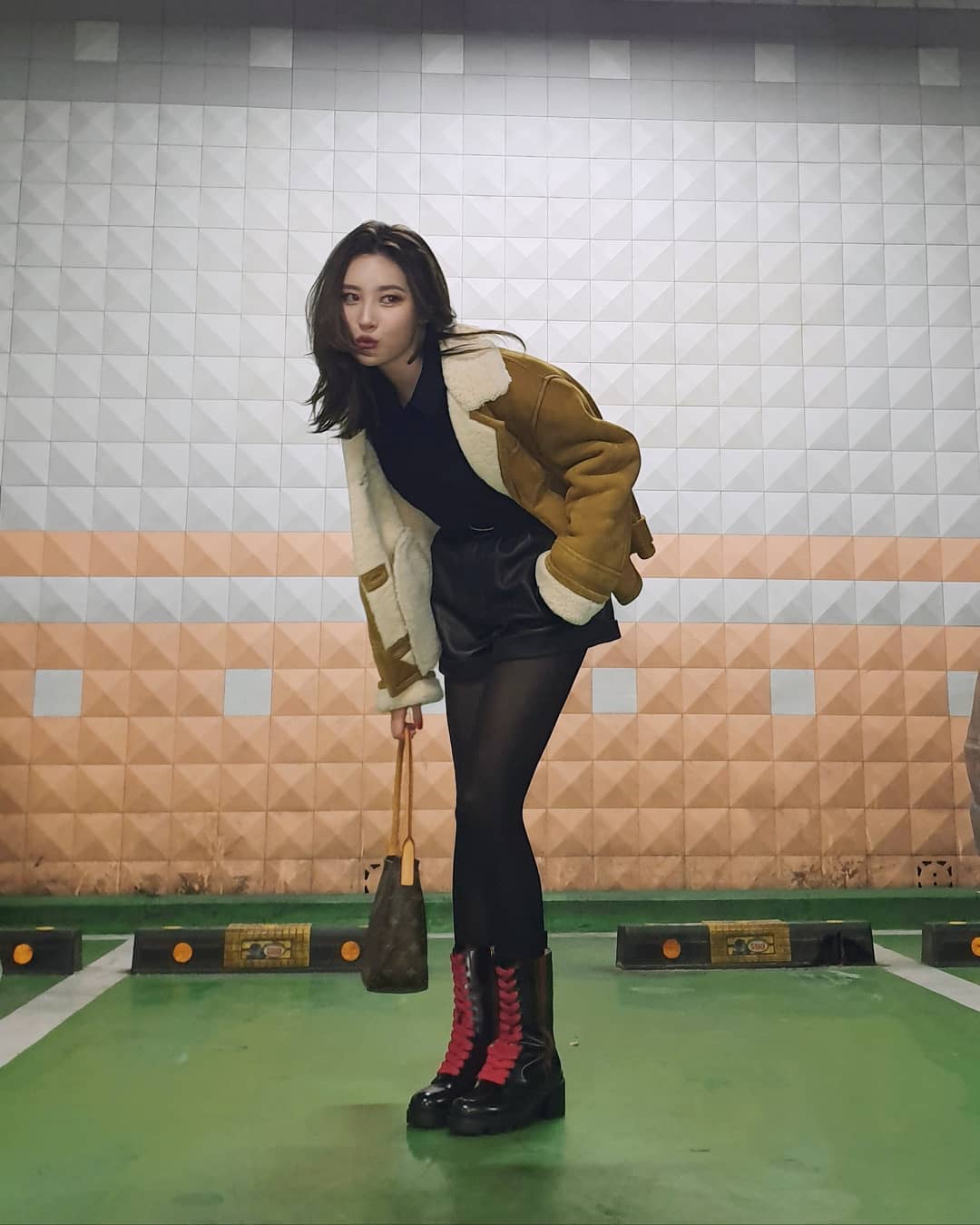 When following Sunmi's Instagram, you can easily find suggestions for combining different styles with warrior boots: minimalist with a plaid dress or more innovative with leather shorts with tights.
High waist trouser pants – Rosé
Possessing a slim body, long legs and a small waist, Rosé often chooses high-waisted wide-leg pants to enhance her physique. Another big plus of this style of pants is comfort and ease, suitable for days of constant travel at the airport.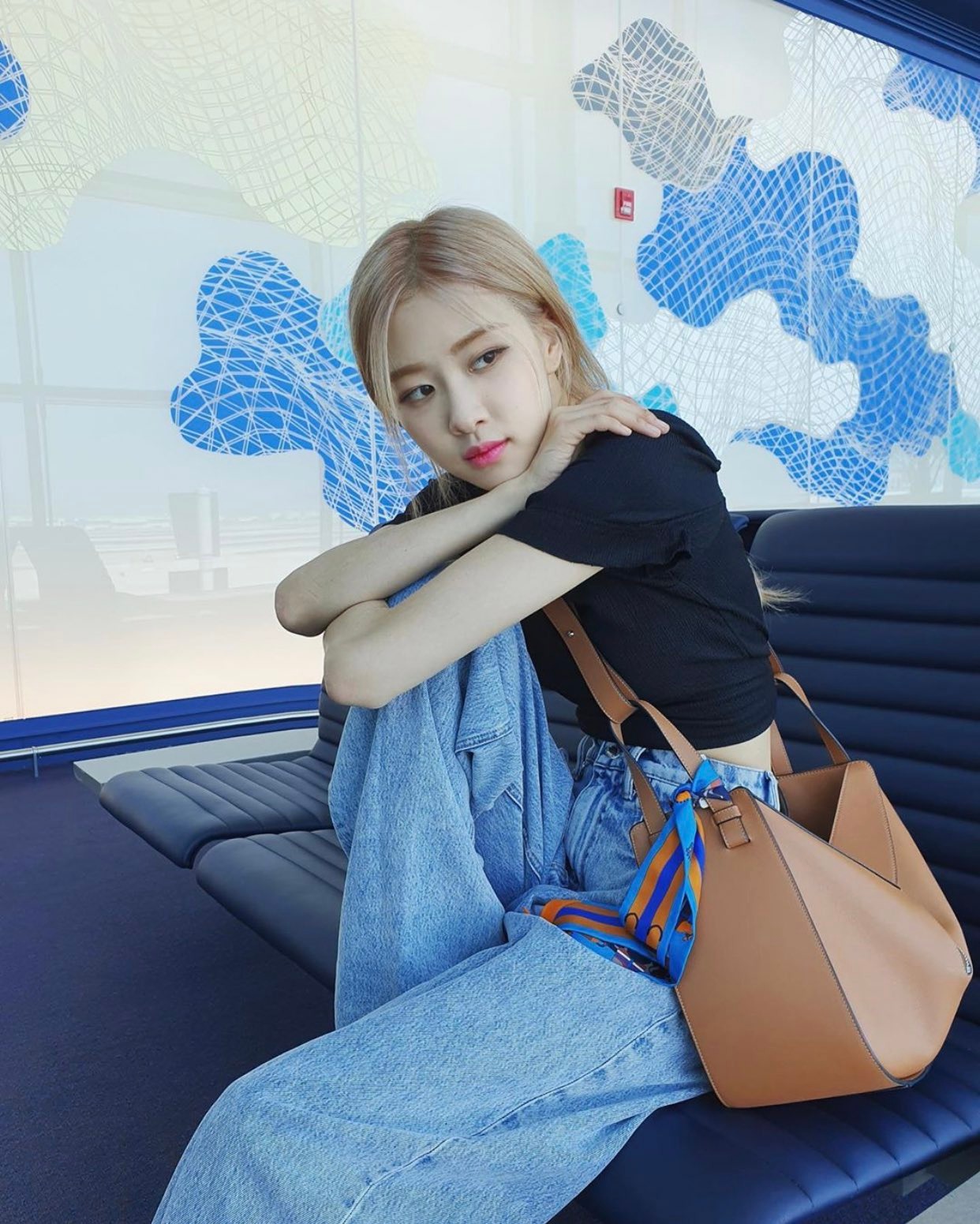 Rosé's wide-leg wardrobe is diverse in materials, from thick jeans and khakis to cotton and silk. Rosé's favorite way to wear wide-leg pants is a crop top and white sneakers, sometimes combined with a long coat on cold days.
There's no denying that K-Pop idols are sexy, but when it comes to clothes they don't shove it in people's faces. They wear skinny jeans and tight tops, but they balance it out with loose, layered clothing. It's common to see leggings being complemented by a loose buttoned-up shirt.