Besides updating new outfits, don't forget to buy yourself 5 beautiful must-have handbags designs for the upcoming fall that are favored.
The hot summer is slowly passing, giving way to cool and pleasant autumn days. As the seasons of the year change, our wardrobes are also "refreshed" to better suit the weather.
If you're like me, you've constantly purchased new sweats to lounge around your home throughout the past year of quarantine. But now that it seems like eventually wearing pretty things out and about again is kinda maybe more of a remote possibility, I present to you: These cute 2021 bag trends that might inspire you to drag your best outfit out of the depths of your closet. From puffy cloud-like purses to more structured styles, there's something here for everyone. And on the runways there were also cool details like feathers, chainmail, and beads that gave chic upgrades to classic designs.
Large chain strap handbags
If you are a fashion lover, you must not forget the bag with the big chain strap of Bottega Veneta. After being successfully "promoted" by this fashion house in 2020, the large chain strap once again "stormed" and became a creative inspiration for fashion brands' handbag designs. big and small this year. This year, in addition to metal materials, plastic links covered with colorful acrylic paints are also a favorite choice of many fashion brands.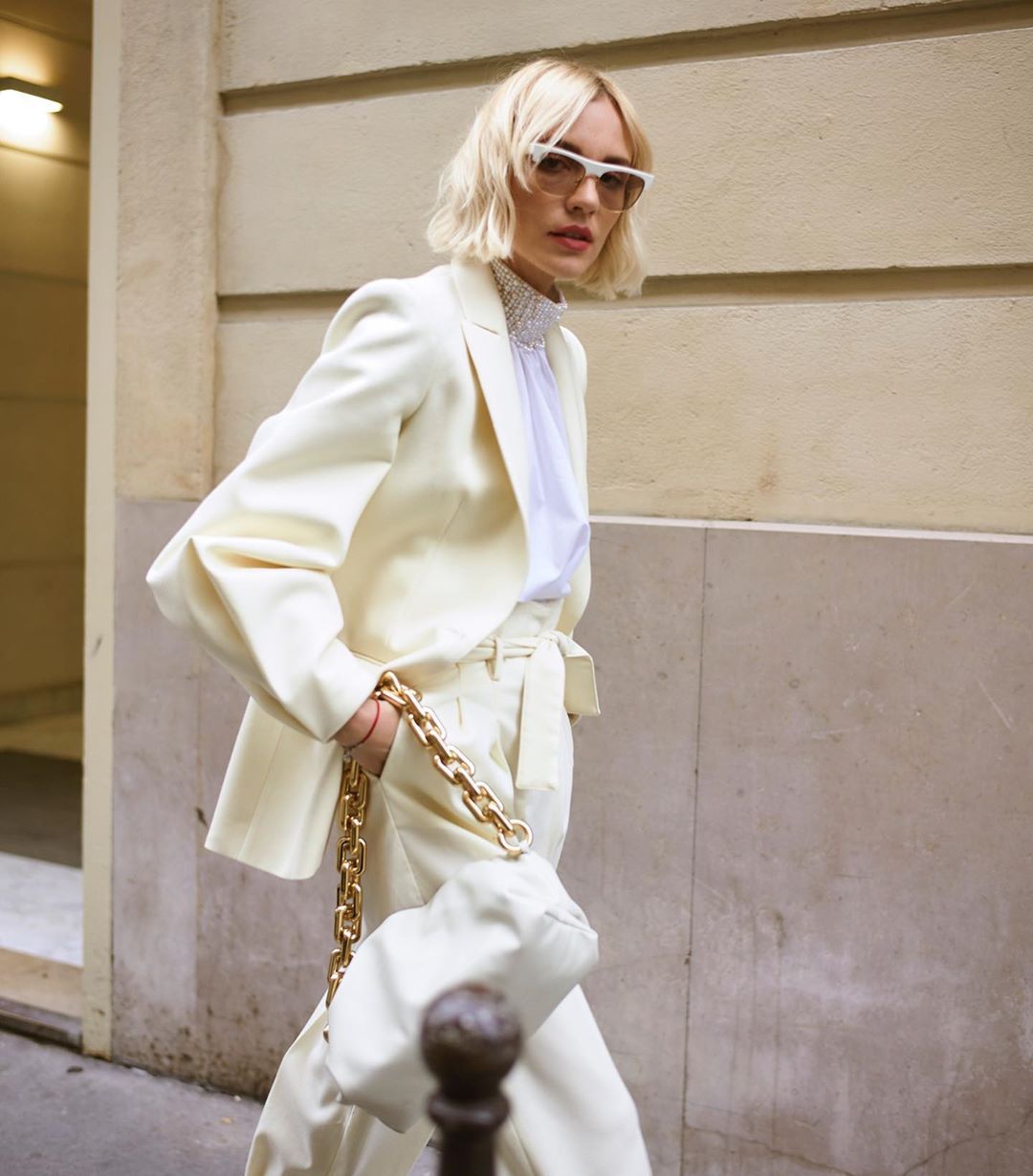 Two-dimensional handbags shape
On the catwalks this year, it's not hard to see bags that look like old Manila brochures. From Hermes to Jil Sander, all released handbags with thin, light designs and subtle 2D shaping effects. Due to the design characteristics, this type of bag usually has only one compartment and cannot hold many items. This is also a notable minus point for any girl who is planning to "buy" this bag.
Egg hobo bag/ Shoulder bag
This 2021, egg hobo bag/ Shoulder bag are a trendy accessory that every girl should own. With a perfect, snug-fit handle design and a sturdy, sophisticated shape, this bag can be carried in the hand or underarm with ease.
Multi bag
This will be the perfect bag for girls with a lot of things but a bit "clumsy", often losing things inside the basic 1-2 compartment bags. With a design of many separate compartments, this bag shape makes it easy for users to divide their belongings, especially small items that are easy to drop or miss. Versatile bags also help women limit the need to "cram" more bags, small purses into their bags, leading to the bag easily losing its original shape.
Oversize handbag
Oversized handbags are always the perfect choice for girls who want to "stuff the world" into their bag. After a few years of absence from the catwalks, this year, this type of bag has returned and "roasted" the fashion village with sophisticated and trendy smooth leather designs.
The one fashion item I get asked about all the time are handbags – and they're actually one of my favorite things to talk about fashion-wise. I honestly believe that bags are the best wardrobe investment you can make since they're intrinsically versatile and go with everything. With just one or two pieces in your collection, you can instantly update your entire wardrobe. Designer bags also hold up super well, so they often become one of the most-used items in any girl's wardrobe. The investment just makes sense when it comes down to cost per wear.