So how to still dress beautifully and respect your figure while owning a fat belly? We suggest the following ways.
It's very common to have some belly fat you'd like to hide, especially if you want want to wear a tight-fitting dress. A few extra pounds around the midsection can make you feel self-conscious about the way you look but wearing the right undergarments, dress pattern, and accessories can help you feel confident and look great in a tight dress.
What should a fat person wear: High waist
A high waist (or a slightly higher waist than the real waist) works wonders to hide belly fat! Whether it's jeans, pants or a skirt, if the waistband and skirt are higher than the actual waist, it will draw attention to the less-than-thin belly.
Layered skirts
The layered skirt is a great choice for chubby girls to hide their belly fat. Thanks to the layered skirt body, it creates a natural bulge for the abdomen, so it can deceive the eye of the viewer. People will think that the protruding belly is caused by the puffiness of the folds and not by you, isn't that great?
Oversized dress
The feature of the oversized dress is that it is not tight to the body, hiding your belly fat. Flowing from the shoulder to the knee. Instead of trying to squeeze into a suffocating bodysuit, choose a loose and really comfortable dress. Whether you prefer a sexy or cute style, you can comfortably beautify the dress without worrying about revealing flaws.
Peplum top
Lace-up shirts often have a long bodice that covers the waistline. The bodice is cut diagonally to one side to create an overall asymmetry that distracts attention from your waist. This is a very effective way to coordinate clothes for people with large belly.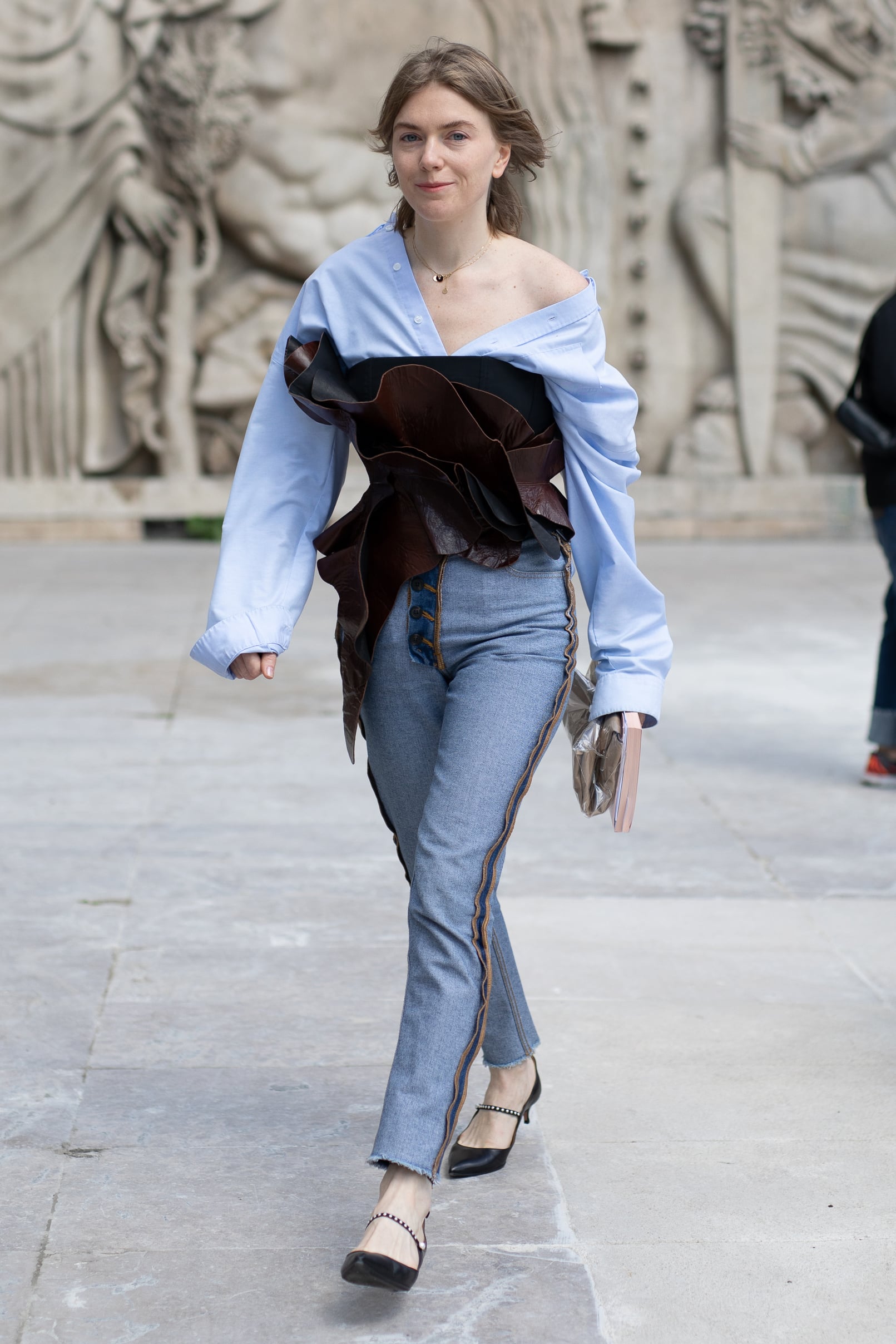 Avoid delicate/ sheer fabrics
Fabric is an important factor in determining the look of any garment. Thin fabrics tend to stretch more than thicker fabrics. Thin fabrics also don't offer good coverage, so they'll show off your flaws.