From the runway to the street, the classic loafer shoes are back and loved by both fashion houses and enthusiasts through novel designs and innovative.
While 2020 might seem like the year you collected slippers, slippers . . . and more slippers, our stay-home style actually laid the foundation for the shoe trends we're wearing in 2021. From looking at the runways, along with some designer favorites, it's clear cult-favorite luxury labels like Bottega Veneta have reintroduced the leather flat and sandal, albeit in some exciting new shapes. Our more relaxed lifestyle jives just fine with a flat silhouette that's just as comfortable
Loafer shoes have a long history
First appearing in 19th century England, loafer  were then called Wildsmith Shoes after the designer Raymond Lewis Wildsmith. At that time, this style of shoe was only reserved for King George VI and was used by him as a house slippers. However, with a convenient and comfortable design that allows you to simply put your feet on directly without the need to tie the strings, loafer shoes are becoming more and more popular.
Because of that, loafers are gradually being "favored" by shoe manufacturers in London for domestic distribution as well as export to many parts of the world.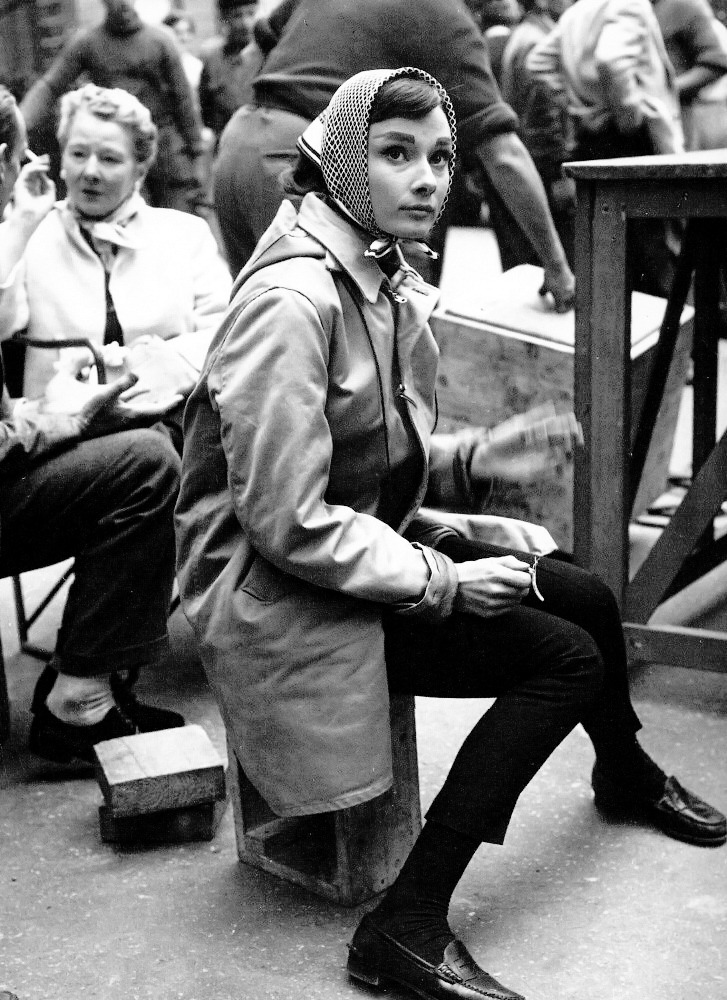 After the first advertisement appeared in Esquire magazine, this design became a popular accessory of the American people. In 1957, in the movie Funny Faces, actress Andrey Hepburn contributed to increasing the "coverage" of loafers when wearing this model with capri shorts and matching stockings.
Item is always favored in fashion collections
Referring to this style of shoe, it is impossible not to mention the Horsebit loafers with more than 60 years of age from Gucci. Possessing a "timeless" design and a distinctive horse-tin decoration of the Italian fashion house, it is not difficult to understand why Gucci Horsebit loafers have become a fashion "monument" in the hearts of the fashionistas.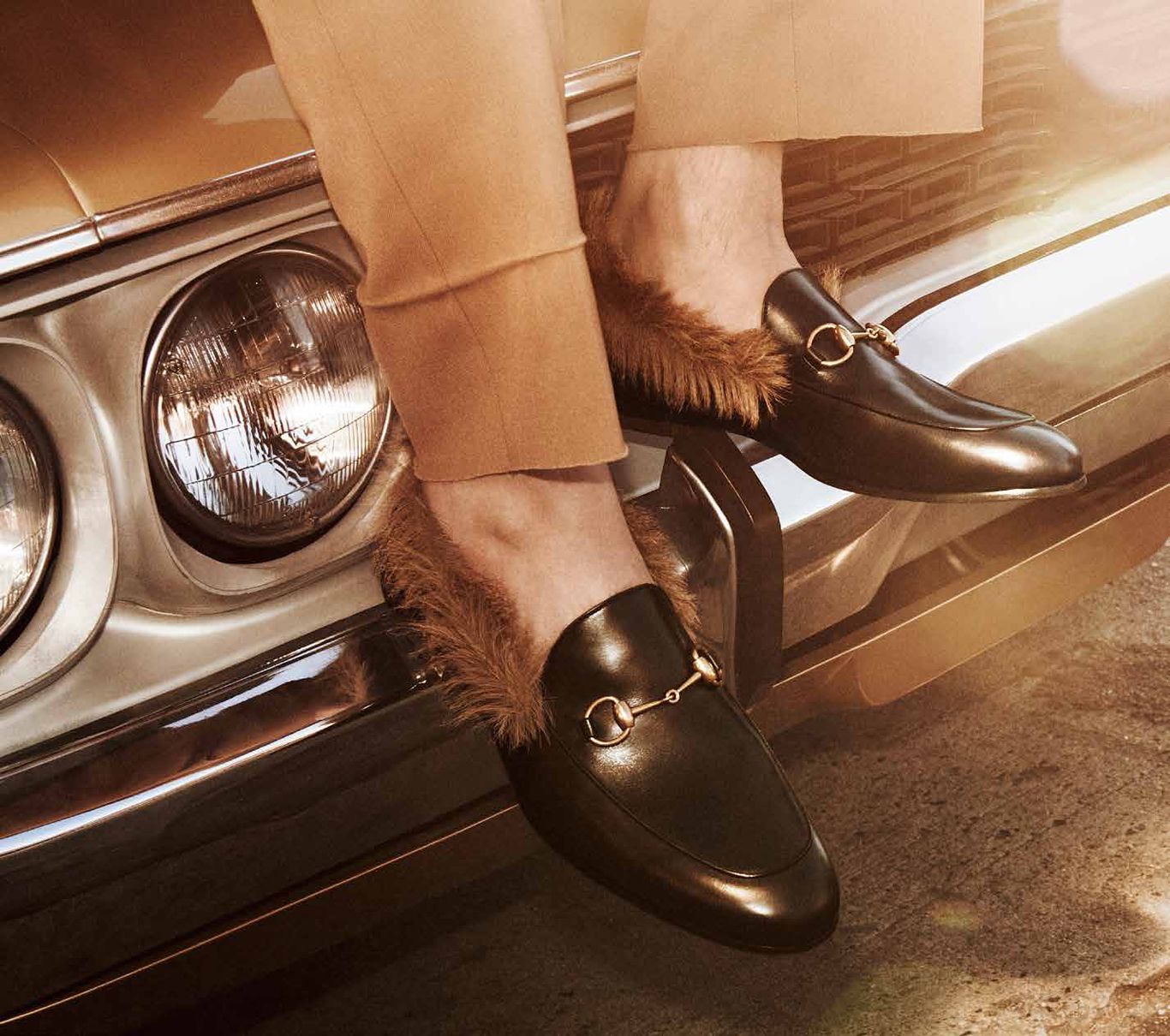 In 2015, Gucci loafer shoes once again "stormed" the catwalks with new and unique designs by talented Creative Director Alessandro Michele. Since then, this shoe model has become a new inspiration for many large and small fashion brands.
On the catwalk in recent fashion seasons, loafers are strongly promoted by fashion giants such as Chanel and Hermes, with streamlined designs and colors that are easy to apply in life.
Besides the basic designs, this spring-summer season saw the rise of loafers with chunky soles carrying the "breath" of fashion of the 90s. Not out of the game, brands like Prada, Givenchy, Marni or Gucci have all introduced to the world the loafers with trendy raw soles. From the catwalk to the everyday street, it's not hard to see this design pop up with stars and fashionistas.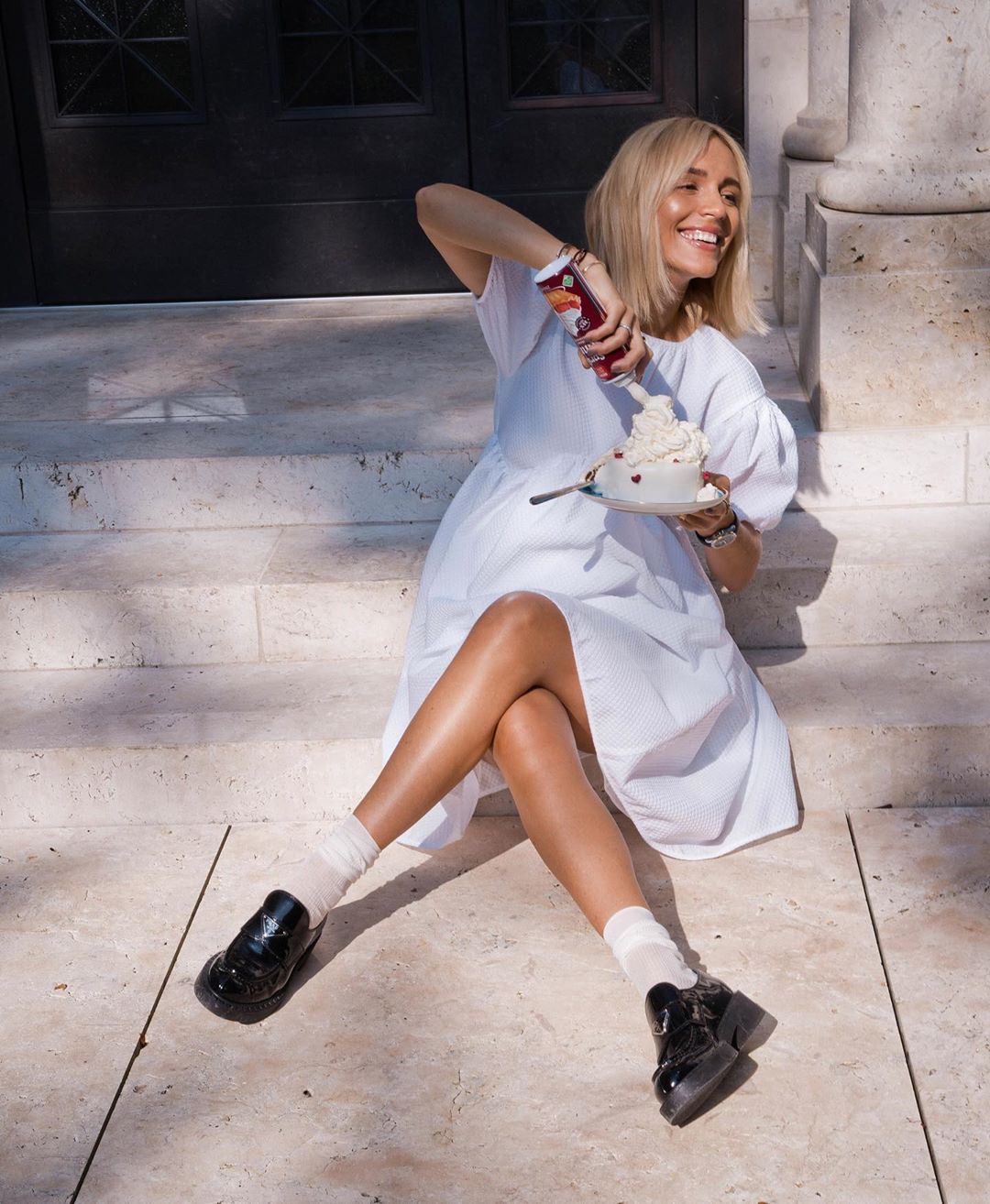 Outfit with Loafer shoes
Thanks to their classic basic design, loafer shoes become a versatile accessory that can be easily combined with many different outfits. From elegant blazers and trousers to flowing dresses, nothing can beat this shoe.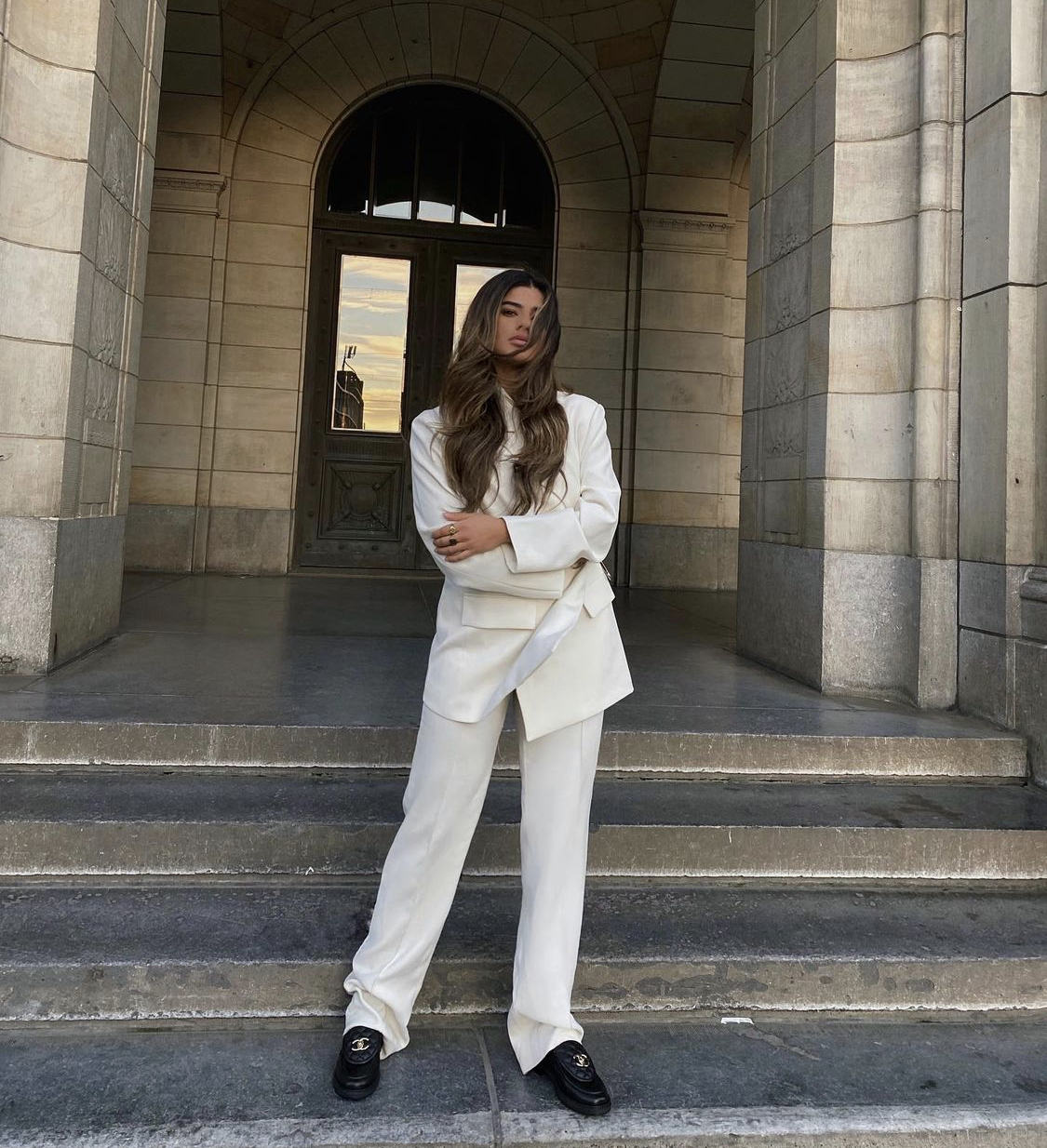 When wearing loafers, do not forget to combine them with socks to make the overall outfit more fashionable and limit the unpleasant smell when wearing shoes. You can choose to combine with white or black socks in a preppy style or stylish and sexy black mesh socks.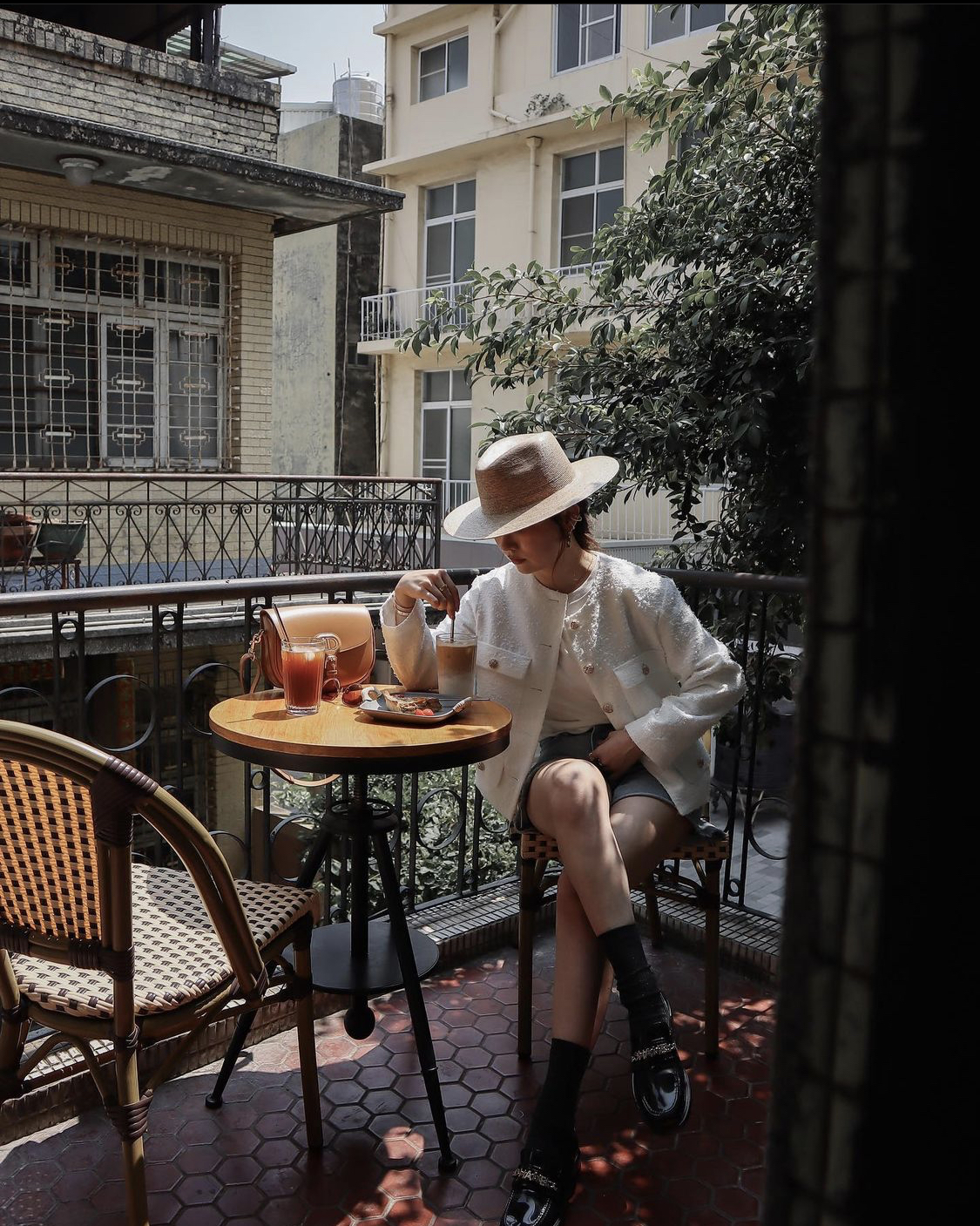 The loafer is a type of shoe that is easily slipped on and off the foot without any laces to worry about. It is often mentioned in the same breath as the moccasin, as some historical sources say both types of footwear have similar origins.
Loafer shoes are one of the classic fashion accessories that are always favored by fans in their wardrobe. This style of shoe is favored not only for its flexibility and comfort, but also for its design that carries the perfect intersection between the classic imprint and the liberal and modern spirit.