Plaid pattern are considered the "soul" of many styles such as Preppy or Academia. This pattern is the must have item for minimalism style.
These parallel lines are undeniably highly applicable, bringing many options to the wearer in all circumstances. Originating from the sailor uniform, the plaid pattern carries the "breath" of the sea to conquer the annual summer fashion. In addition to shirts, strong stripes are transformed on many feminine designs such as skirts, dresses, jumpsuits, etc. Regardless of the situation, plaid items are always a safe choice for the outfit. your fashion.
Plaid pattern appears on the spring – summer 2021 catwalk
Chanel is a fashion brand that marked the arrival of the plaid pattern in the fashion industry with the introduction of the long-sleeved T-shirt at the beginning of the 20th century. This pattern is a symbol of independence and pride. of women at that time. So far, plaid designs still appear on the catwalks of many prestigious fashion brands.
At Fashion Week Spring – Summer 2021, designers subtly recreate the nostalgic plaid pattern on a modern outfit. Christian Dior and Versace apply stripes with eye-catching hot colors, boldly inspired by Summer fashion. Max Mara and Etro's neutral shirts showcase the signature masculinity of striped prints.
Popular plaid items item
Plaid pattern originally originated from men's clothing. When initially "encroaching" into designs for women, plaid motifs were applied a lot on basic shirt styles. Up to now, the vertical plaid shirt is still a favorite item of fashionistas because of its formality and elegant style.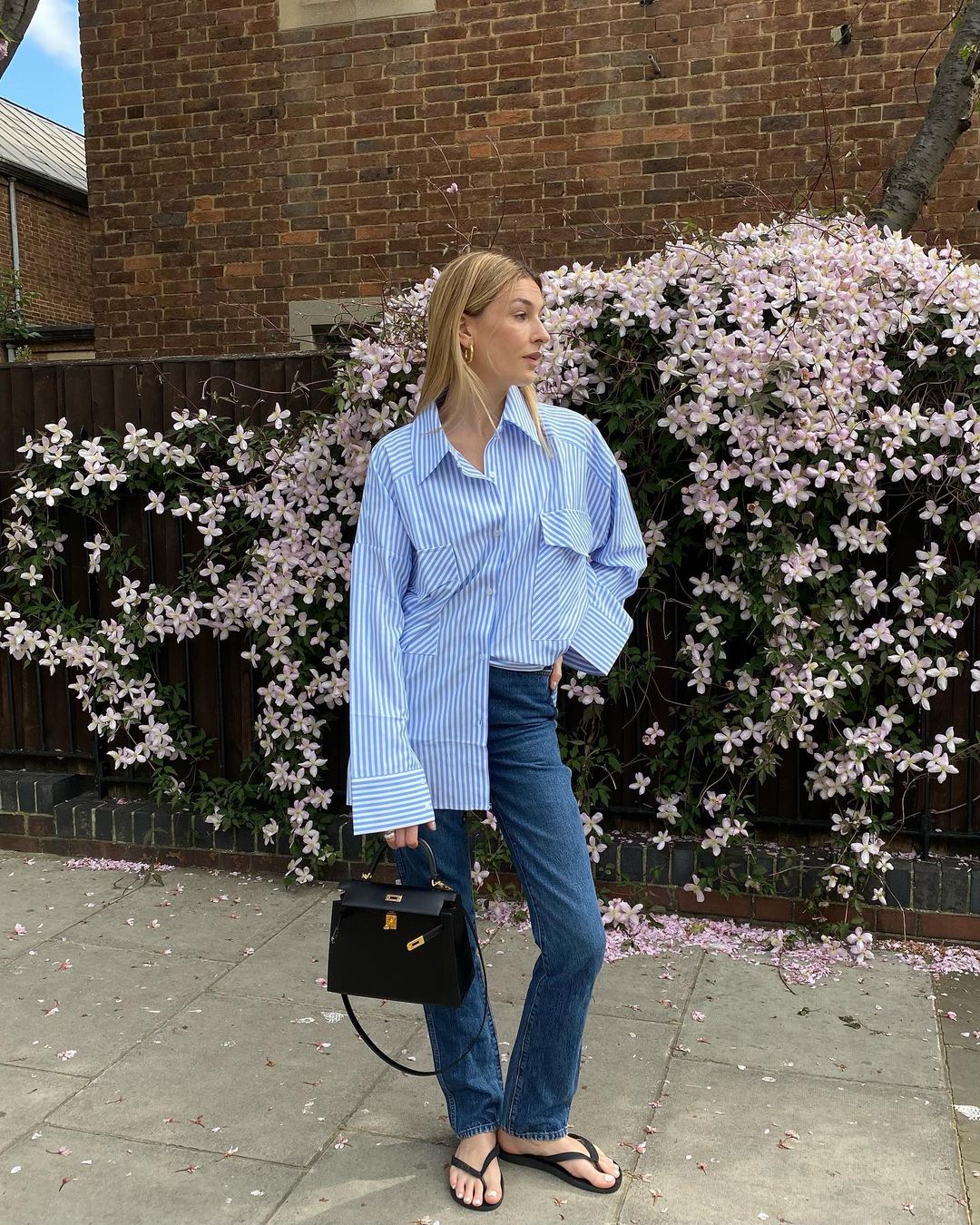 In addition to the usual single wear, you can try layering combinations with leather jackets or sweaters. Based on the principle of contrast, a plaid shirt will pair well with plain pants designs that have a medium shape, not too loose.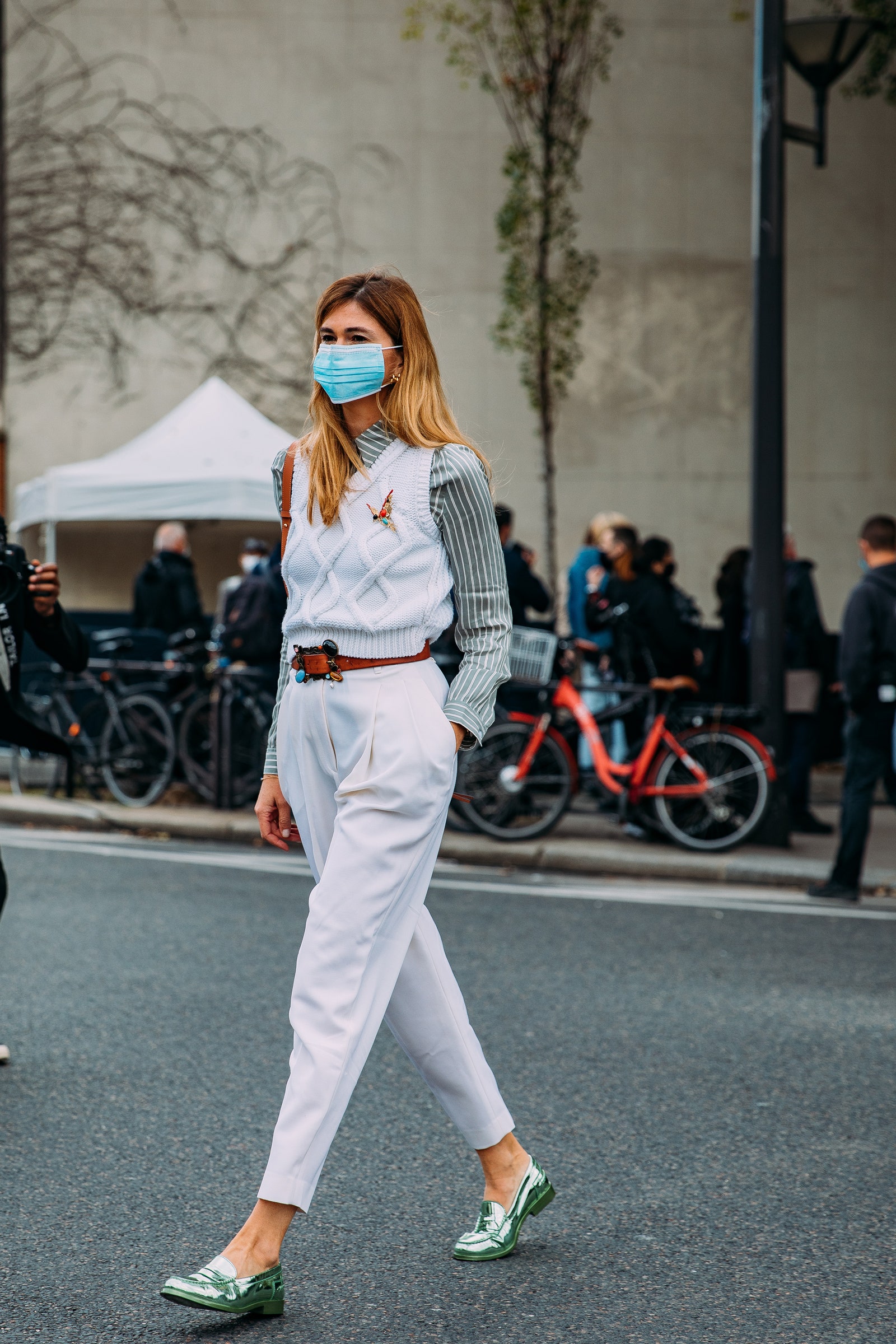 Thanks to the material, the plaid pattern can create many unique visual effects. The lines when resonated with the thick material help shape the blazer or corset designs, enhancing the strong and personality of the outfit. On the contrary, when applied on the soft, airy fabric of the dress designs, each line like winding helps to enhance the elegance and femininity of women.