Besides the function of supporting vision, eyewear are also a fashion accessory to help you look more fashionable in work and daily life.
Choosing glasses for yourself is always a problem that makes many girls "headache". Because this is the glass that will accompany you everywhere. Therefore, women will often prioritize eyewear models with elegant, simple designs with neutral colors so that they can be easily worn in any situation.
With the development of fashion, the designs of eyeglasses are more and more diverse and unique with the creativity full of aesthetics from design, material to color. This also means that fashionistas have more trendy and stylish options for everyday eyewear.
Nostalgic round-framed eyewear
For girls with angular faces, pronounced jawbones, trendy eyewear designs with delicate rounded frames will bring softness, helping to harmonize facial contours.
To make the face more elegant, glasses with thin edges made of silver metal material will be an appropriate choice. Besides, you should consider glasses with soft, comfortable rubber pad design to limit leaving ugly marks on your nose.
Eyeglasses with fancy geometric design
If you're looking for something out of the ordinary and looking for something new, try out trendy eyewear designed with unique geometric shapes. For girls with round faces, designs with angular cuts will be the perfect choice for you. This type of glasses will create a visual effect, making the face smaller, sharper and more eye-catching. Glasses with thin frames or metal material will be the first choice to avoid the feeling of the face being dark and secret.
For girls with slim oval faces, stylized frame designs from pentagons and hexagons will be a fashion choice that you should not ignore because of the trendy and novelty. Priority should be given to designs with gentle colors or made of metal to bring serenity to the face.
Trendy cat eye glasses
Cat eye glasses are always a classic item that is always present in the wardrobe of stylish girls. Because not only bring a trendy and luxurious look, the cat eye glasses can also be varied with the slant of different diagonal flaps, suitable for many face shapes.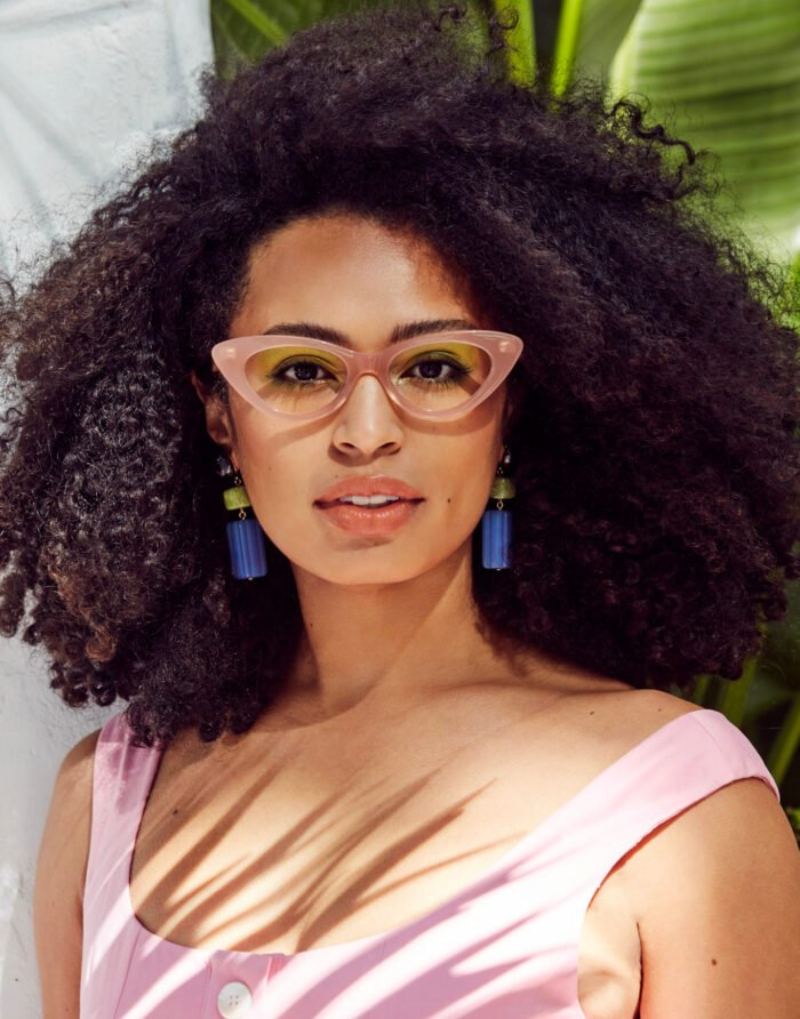 To add a youthful look, instead of the familiar black color, you can try yourself with cat-eye glasses with striking, novel colors and soft stylized designs.
Personalized and unique pilot glasses
The design of aviator glasses, also known as dragonfly glasses (or aviator glasses), was originally designed by military organizations for pilots during World War II. Lasting for decades and almost unchanged in shape, this shape has always been passionately admired by fans and often worn in street fashion as a sunglasses. However, in recent times, aviator eyeglasses are also used by people as fashionable glasses.
Pilot glasses are usually made from silver metallic material, with delicate thin borders. But you can still look for other interesting and unique designs like the classic tortoiseshell motif.
Trendy glasses strap
Besides choosing unique glasses shapes, you can also "transform" your eyeglasses more stylishly with stylish glasses straps. The stylized metal strap or pearl beaded designs will give you a trendy, stylish yet feminine, elegant look.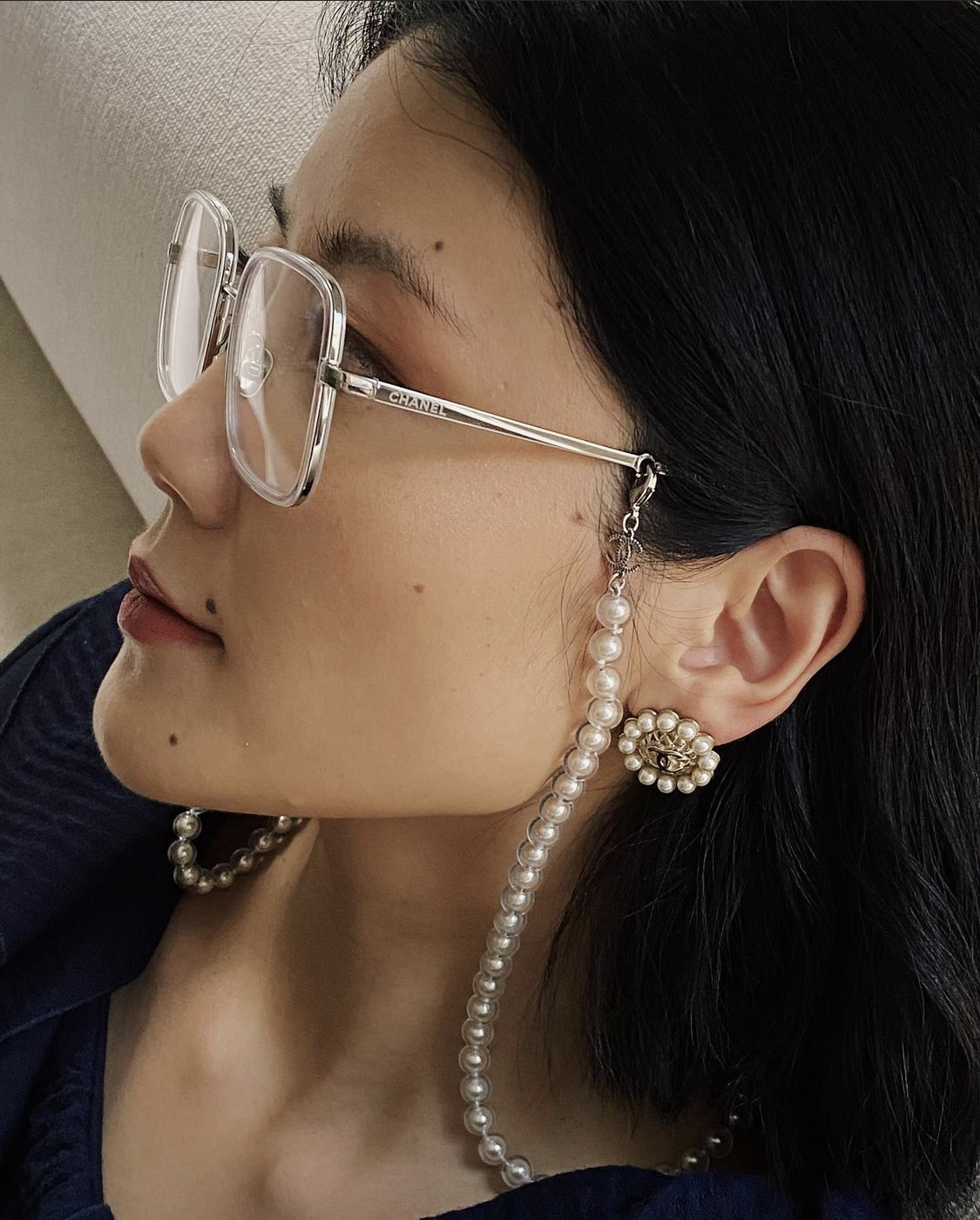 Seeing clearly is important, no matter how you choose to correct your vision. Perhaps your current glasses are feeling less than inspiring. Have no worries. If you're in the market for new eyeglasses, now is a great time to see the new styles and fashion trends for the coming year.
Especially if you have vision insurance, a new year can mean new frames are fully or partially covered. VSP has partnered with our friends at Eyeconic to highlight what you need to know to keep your face decked out in the best of the 2021 styles. The best part? Nearly all of the styles work for both men and women. All you need to do is find the eyeglasses that speak to you.